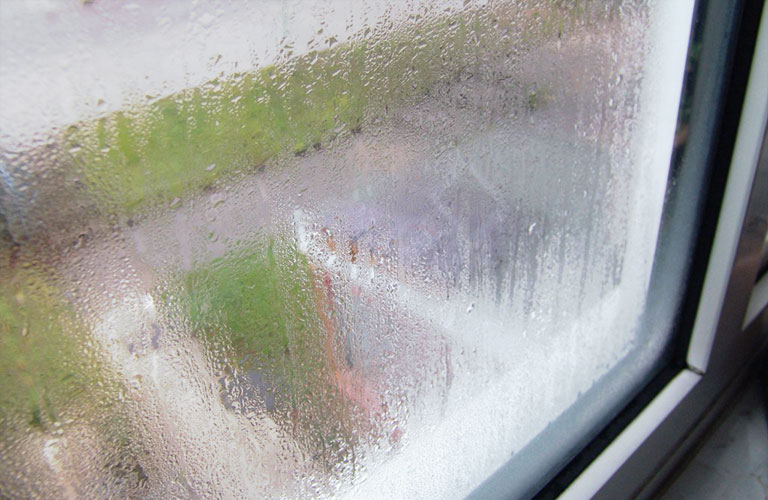 That unsightly condensation which often appears inside your windows isn't uncommon with double-glazing windows.
Misted windows appear as a sign of wear in your window system and highlight that they have become less efficient, therefore keeping your home less quiet or warm as they may usually do. This can also have an adverse effect on your energy bills – if your windows are letting out heat, then inevitably your energy bills will be higher.
Why are my windows misting up?
Double-glazing is described as hermetically sealed (two layers of glass). The gap of air between the two panes stops heat (and noise) being transferred from one pane to another.
When your double-glazing starts to mist, it is a sign that water has entered into the air gap between the two panes. This is caused by a failed seal, which is allowing the water to enter into this space.
What can cause a failed seal in my double-glazing?
The cause of the damage can range from a whole range of issues including pressure on the seals, drainage problems, not quite sat properly and sometimes damage on installation. In some cases, we have seen some properties that have south-facing windows tend to fail early due to sunlight.
Can misted windows be repaired?
It is possible to repair the misted windows but often it can be cheaper to replace the affected windowpane.
How to avoid misted windows:
All windows need replacing when they reach a certain age. When they do get old and start misting then this is a sign that may need to be replaced.
Regular maintenance – regularly clean your windows, removing any dirt or even plant growth.
Have your windows installed by a qualified fitter. This will ensure that your windows are installed correctly and that your windows fitted are of good quality.
Here at Thorntons, we have been fitting and manufacturing windows for over 30 years, so we're pretty good at what we do. As a family-run business, we have a team of long-serving fitters and our work is backed by an independent guarantee for peace of mind.
If you would like to talk to us about misted windows, please give us a call on 01484 304 405.