The colder weather is now starting to set in, and it's only going to get chillier. Have you started to notice that your home is struggling to keep in the warmth?
Read on to learn about our tips: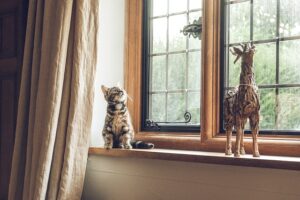 Curtains
A good percentage of your property's heat escapes through your windows. A good way to keep your home insulated is curtains.
If you choose a thicker type of curtain, they can almost act like secondary glazing in your home. They stop the movement of air, creating an effective layer of insulation.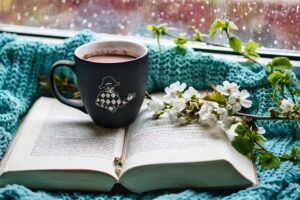 Draught-proof your windows and doors
You want to keep the heat in rather than let it out, right? It's important that all windows and doors are well insulated to ensure that heat is retained in your property and there's no cold air sneaking in.
Draughts are more common in old, single-glazed windows, and doors can be affected too. There are a number of DIY hacks that you can try to catch those crafty draughts such as fitting your doors with draught excluders and fitting draught-proofing strips to the window frames to minimize any potential gaps.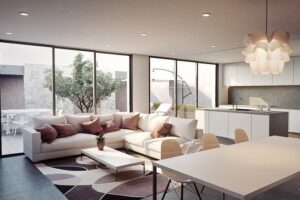 Rugs
Adding a rug to your property can have a huge impact on the heat inside your property. They help to mitigate any heat loss through the floorboards and have the added benefit of keeping your toes toasty.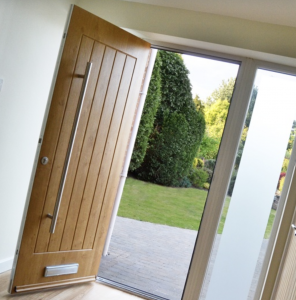 Is it time to replace your windows and doors?
If your windows or doors are aging or you've never got round to replacing them – it could be just the thing your home needs to keep you warm and save on heating bills.
Storms, rain, ice, wind, and snow can all have a detrimental effect on the condition of your windows and doors. If you have a small draught already or even a leak – this can be worsened during cold weather and can cause havoc with your walls, furniture, and carpets.
The standards of windows and doors improve every year with new technologies being developed, you will find that new windows and doors will be far more efficient than previous and protect you from the outside elements as well as improving the curb appeal of your home.
If you would like to find out more about having new doors or windows installed by our experienced team, get in touch.